Following a significant (ahem!) birthday, Head Gardener is now the lucky owner of a David Austin 'The Lady Gardener' shrub rose and 2 Acers - Acer Palmatum Beni Komachi and Acer Palmatum Osakazuki! Who's a lucky girl? I also have some garden vouchers and have decided to spend them on pots for the Acers - good idea or good idea???
Beni Komachi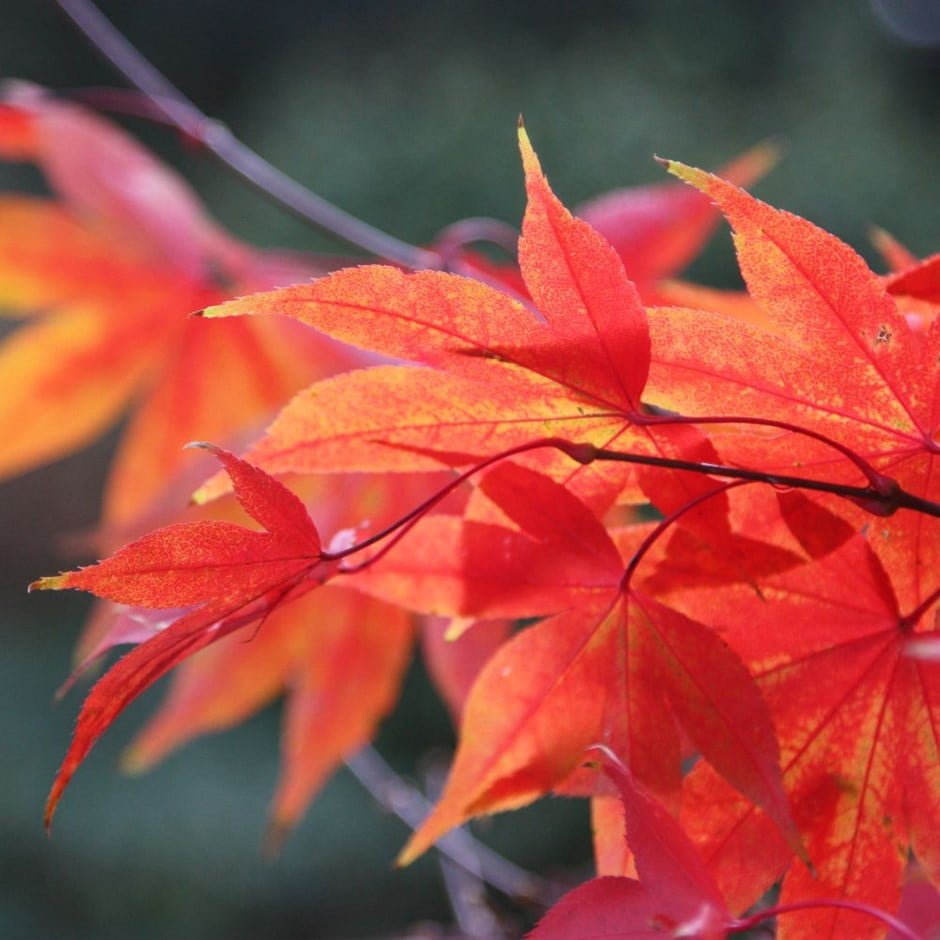 Osakazuki
Beni Komachi is a densely branched dwarf and slow growing variety whose intensely coloured leaves remain bright red for most of the year. Osakazuki is a bigger and more open growing specimen - approx 5' after 10 years. Again, a bright red leaf in autumn but bigger and not as curly as Beni Komachi.
Always good to have a pop of red!
The Lady Gardener

The Lady Gardener is an apricot repeat flowering shrub rose which, usefully for us, tolerates some shade. I have just the spot for it! No wonder we gardeners are such an optimistic breed. There's always so much to which to look forward!!